Eurasian Magpie
| | | |
| --- | --- | --- |
| Pica pica | Order: Passeriformes | Family: Corvidae (Crows, Jays, and Magpies) |
Pica pica
Order: Passeriformes
Family: Corvidae (Crows, Jays, and Magpies)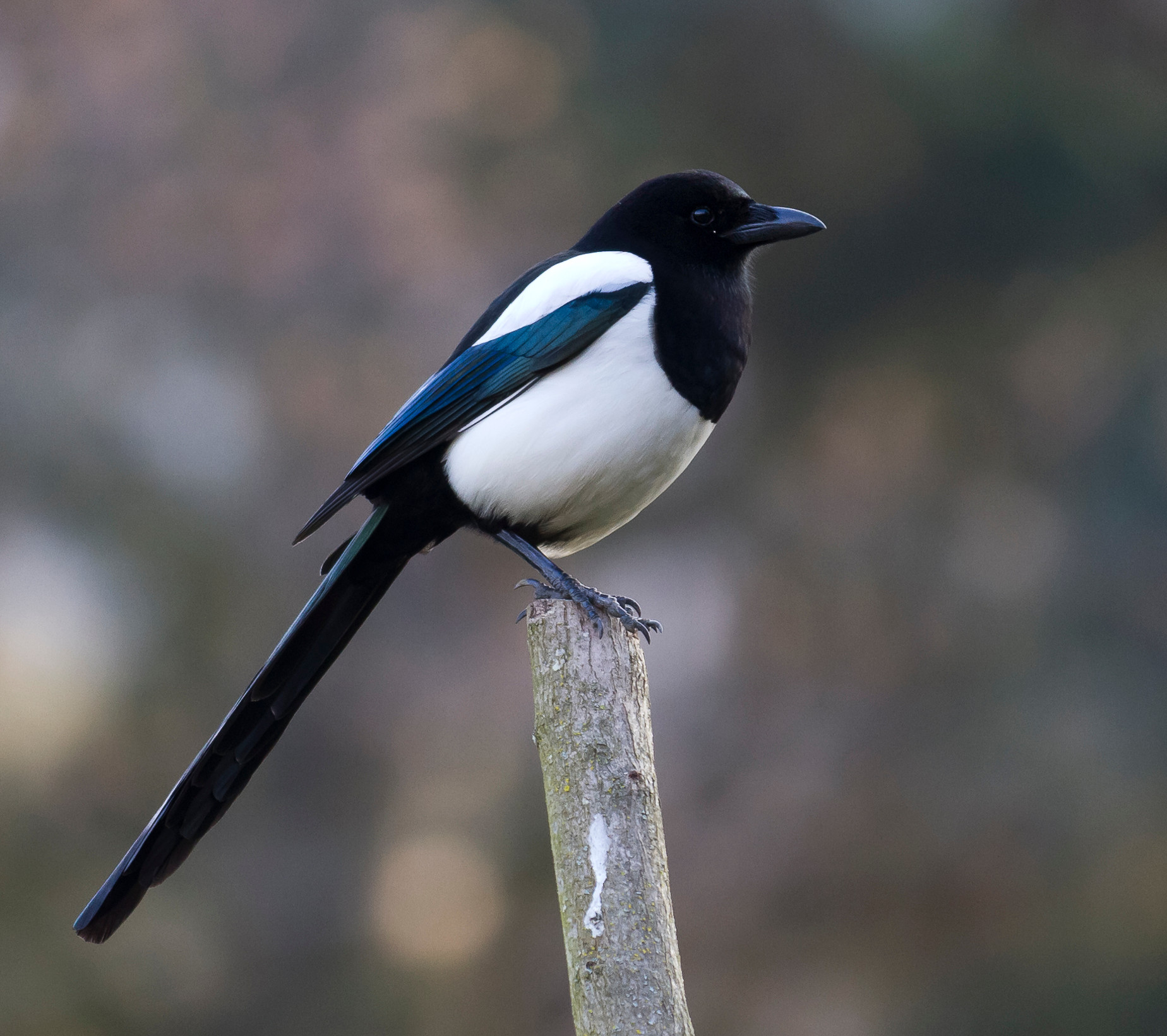 The Eurasian Magpie, related to our Black-billed and Yellow-billed Magpies, is considered one of the most intelligent animals on the planet. A fascinating study showed that magpies recognize their reflection in a mirror—a white spot was painted on some birds' breast too close to the head for the bird to see it directly. If shown a mirror, these birds would quickly start scratching at the spot, recognizing that it was on them. Control birds got a black spot that matched their feathers rather than a white one. Those didn't try to scratch off the spot, mirror or no mirror.
The Eurasian Magpie was described and illustrated by Swiss naturalist Conrad Gessner in his Historiae animalium of 1555. In 1758 Linnaeus included the species in the 10th edition of his Systema Naturae under the binomial name Corvus pica. The magpie was moved to a separate genus Pica (the Classical Latin word for this bird) by the French zoologist Mathurin Jacques Brisson in 1760. When magpies were first described by Lewis and Clark in 1804 in South Dakota, they reported the birds as being very bold, entering tents and taking food from the hand. Those magpies were considered to belong to the same species as the Eurasian Magpie (but a different subspecies) until 2000.
The Australian Magpie, seen in so many YouTube videos, does not belong to Corvidae, so is unrelated to ravens, crows, jays, or these American and European magpies.